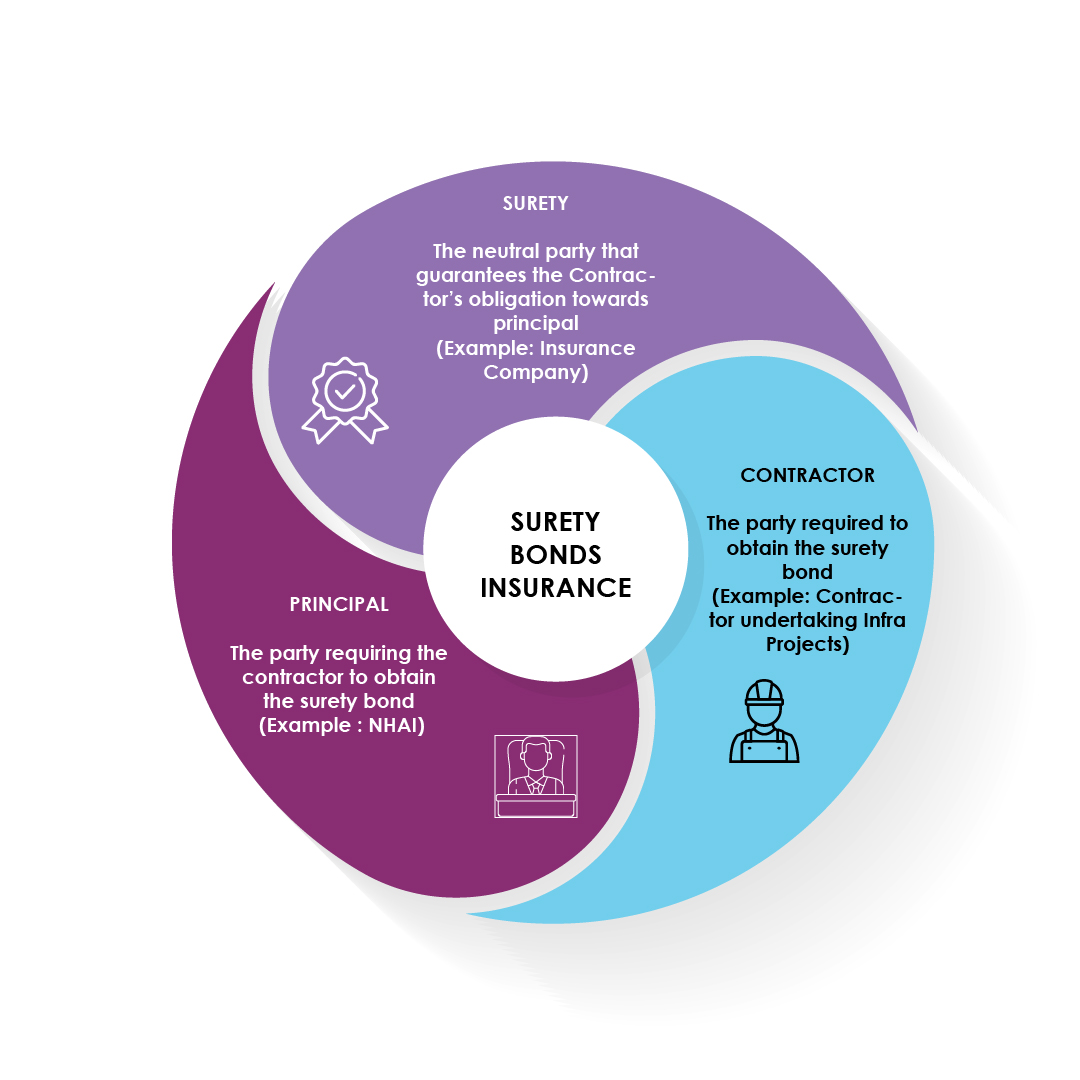 SURETY BOND FOR INFRASTRUCTURE PROJECTS
Budget 2022-23 allowed use of Surety Bond in place of Bank Guarantee for Government procurement. Shri Nitin Gadkari (Union Minister for Road Transport and Highways) launched India's first ever surety bond insurance product from Bajaj Allianz. Let us now understand as to how surety bond works.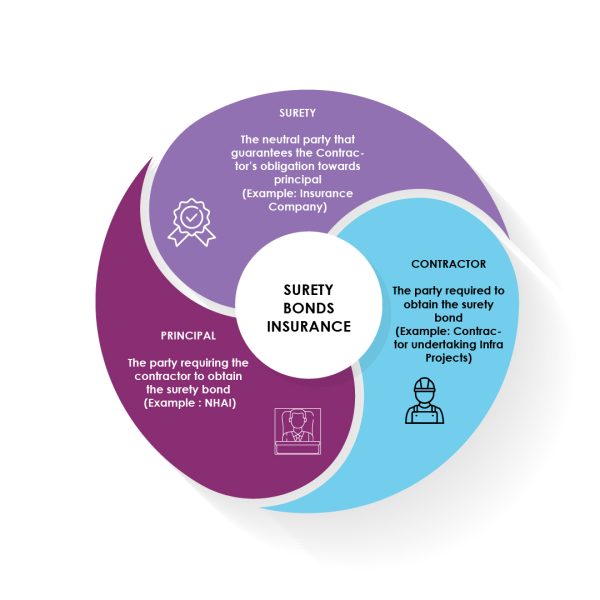 Advantages of Surety Bond Insurance Over Bank Guarantee
It requires lower collaterals due to which capital of the contractor gets released. Contractors can use working capital more effectively.
Surety Bond Insurance Explained:
Usually, insurance policies have two parties. Surety bond as seen above has three parties. There is a contract between Principal and Contractor for construction works allocated to the contractor by the principal. If the contractor fails to comply with the conditions of the contract, Principal invokes the Bank Guarantee. If the Surety Bond Insurance takes the place of the Bank Guarantee, then, the bond would be called upon by the Principal and the Insurance company would make the payment to the Principal. Insurance company after paying
the claim has subrogation rights based on which Insurer will try to recover the losses from the contractor.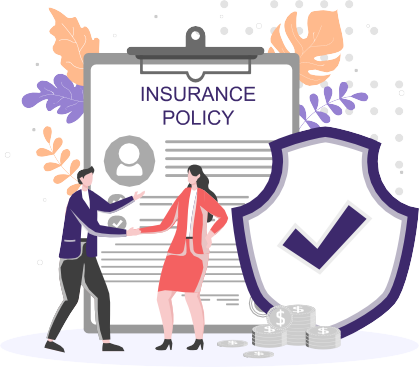 Surety Bond Insurance can be Conditional or Unconditional. In unconditional insurance wording, on demand by Principal, insurance company makes the payment. It would be a good replacement for Bank Guarantee as far as Principal is concerned. However, in conditional insurance wording, insurance company settles the claim only after satisfying itself about the allegations of breach and the quantum of loss suffered by Principal.
Different Insurance products cater to different requirements:
Bid Bond : If bidder awarded contract does not accept the contract, this policy pays compensation to Principal.
Performance Bond : Contractor defaults on the contract terms.
Maintenance Bond: Contractor fails to remedy defects as per the Defect Liability terms in the contract.
Will Surety Bond Insurance succeed?
It can only succeed if the surety bond wording is made part of the tender document by Governmental agencies like NHAI.Assessing the risk is a very specialized subject. Banks have better resources to assess the risk. Insurance companies need specialised underwriters.
Reinsurance support is very critical for success.